Have you ever faced any product damage or wrong delivery issues while receiving your shipment? Such issues are mainly caused by congestion at ports and terminals. Service providers don't pay proper attention to the consolidation and de-consolidation of goods. This is not the case with Go Freight. We have a fully functional container freight station to clear port and terminal congestion.
How Our
Container Freight Station

Can Help Your Business:
The increasing demand for LCL shipments has made container freight stations one of the most sought-after facilities in the logistics business. Our container freight stations act as the centralized location for importers and exporters to send their shipments for optimal supply chain operations.
Consolidation & de-consolidation of LCL shipments
Preparation of the container load plan
Maintenance of containers
Temporary storage of goods
Marking of containers for identification
Cargo handling for customs examination
All members of the team are required to maintain both company issued and independently held certifications. This instills a sense of pride and quality of work among each individual and their respective 3PL role. This also passes a degree of confidence to the consumer, allowing to deliver more than just cargo… peace of mind.
Our in-house bonded truckers and CFS warehouse are less than two miles from the Miami-International Airport. and less than 15 miles from the local seaports in Dade and Broward! This allows us to cross-sync services, add additional points of cargo quality control, and minimizing operating expenses.
Learn More with

Go Freight's Info E-books
Guide To Avoid Unnecessary
Freight Charges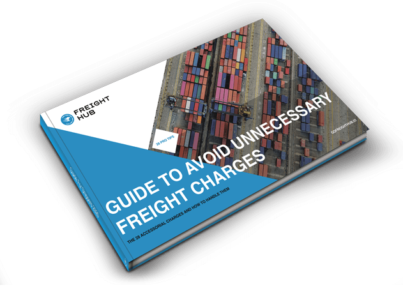 Includes 28 Pro-Tips to help you better anticipate, mitigate, manage, and in some cases prevent any unnecessary charges.
THE ULTIMATE GUIDE
TO FREIGHT SHIPPING THROUGH FLORIDA PORTS
When it comes to ocean freight shipping in Florida, there is a lot to know to ensure you follow the appropriate steps when shipping into and out of Florida Ports.