Wine & Spirits Logistics
Enhance Your Wine & Spirits With A Tech-Enabled Logistics Solution
100% Safe
Transportation & Storage
We have temperature-controlled storage facilities to ensure that your wine and spirit products are delivered in a fresh form to you. A lackluster storage mechanism or unsafe trucking system can put your products at a high risk of wastage and damage. This is not the case with Go Freight, thanks to our professional storage facilities and modern fleet of trucks. 
Let us know if you are planning to transport your wine products for distribution across different stores. We have a specialized team of 3PL experts to cover all the ins and outs of your wine and spirit needs. You can reach out to us for transportation of alcohol and beverages in bulk quantities. Safe transportation of these fragile products to your desired location is our job.
Get Started Today!
Start by requesting a freight quote or contact our
3PL experts to help you make the smartest decision.
Request Your Online Quote for
Wine & Spirits Solutions
Go Freight offers the finest logistic services to transport wine and spirits of any brand you want. Transporting wine and spirits is different from ordinary transportation jobs. Special care is required to safely transport and store alcohol and other beverages. This is where Go Freight excels in the logistics industry due to its state-of-the-art transportation mechanism and highly efficient tracking system.
Wine & Spirits Logistic Services

With Tech-Enabled 3PL Solutions
You can have more control over your freight with our advanced tracking systems and company own trucking and warehousing assets. Our 3PL company can guide you through the entire supply chain with exclusive technology available to our customers.
Our team of engineers created Go Truck Hub to provide our customers with an "Uber-Like" experience. Using Live GPS tracking, geofencing algorithms, automated updates, all on one online platform, professional company drivers and dispatchers to move your freight on time and secure.
Through booking and automation our cloud-based platform provides you with all the necessary data in one location for full domestic transparency.
Go Freight Tech-Enabled 3PL Solutions
Learn More with

Go Freight's Info E-books
Guide To Avoid Unnecessary
Freight Charges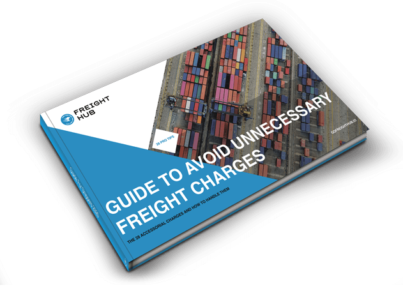 Includes 28 Pro-Tips to help you better anticipate, mitigate, manage, and in some cases prevent any unnecessary charges.
THE ULTIMATE GUIDE
TO FREIGHT SHIPPING THROUGH FLORIDA PORTS
When it comes to ocean freight shipping in Florida, there is a lot to know to ensure you follow the appropriate steps when shipping into and out of Florida Ports.