EFFICIENT PUBLIC STORAGE
Flexible Floor Space

& Adjustable Racks

Many large corporations manage their logistics operations through their own resources and workforce. But this may not be possible for startups or small businesses. It can cost a lot to manage your warehousing operations. This is where Go Freight comes up with the best storage solutions for businesses of all scales. We have state-of-the-art warehouses equipped with modern technologies to bring you smooth logistics operations.

Caring for your items as if they were ours delivers more than project completion- consumer confidence and peace of mind. Learn more about our services and company by reaching out to us > Info@gofreighthub.io
Improving Your
Order Fulfillment Ratio
Offering reverse logistics services backed with a dedicated customer support is what sets us apart from other warehousing companies. It does not matter what the actual volume of your products is, our storage facilities are spacious enough to store bulk quantities of products without any risk of product damage. Get in touch with us to start investing in the refinement of your supply chain management with Go Freight by acquiring the best on-demand solution for seamless 3PL warehousing. 
All members of the team are required to maintain both company issued and independently held certifications. This instills a sense of pride and quality of work among each individual and their respective 3PL role. This also passes a degree of confidence to the consumer, allowing to deliver more than just cargo… peace of mind.
Our in-house bonded truckers and CFS warehouse are less than two miles from the Miami-International Airport. and less than 15 miles from the local seaports in Dade and Broward! This allows us to cross-sync services, add additional points of cargo quality control, and minimizing operating expenses.
Learn More with

Go Freight's Info E-books
Guide To Avoid Unnecessary
Freight Charges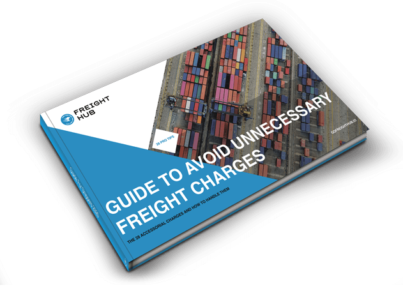 Includes 28 Pro-Tips to help you better anticipate, mitigate, manage, and in some cases prevent any unnecessary charges.
THE ULTIMATE GUIDE
TO FREIGHT SHIPPING THROUGH FLORIDA PORTS
When it comes to ocean freight shipping in Florida, there is a lot to know to ensure you follow the appropriate steps when shipping into and out of Florida Ports.