SECURE PAYMENT PROCESSING
How does this work?
Product fulfillment payment processing is fully supported by Go Freight.
If your company has an account with a third party payment processing company such as Paypal, once you open a merchant account the third party attempts to collect payment. In just a few seconds the payment is collected and we – as your shipping 3pl Warehouse — can attest to the payment being secure and completed.
We take extra precautions and request classified information to prevent fraudulent charges :
CVV Code –

Card Verification Value – Adds security by asking the payee to further validate the credit card number provided on the rear of the card.

AVS –

Address Verification System – We compare the address provided to the address on file for the card being used.

Credit Card Country –

Request that the payee confirm what country the card was issued in.
A Customs Bonded Warehouse is a building or secure areas in which dutiable goods may be stored, manipulated, or undergo manufacturing operations without payment or duty. Upon entry of goods into the warehouse, the importer and warehouse proprietor incur liability under a bond.
Our In-House Bonded Truckers and CFS Warehouse are less than two miles from the Miami-International Airport., and less than 15 miles from the local seaports in Dade and Broward!
Learn More with

Go Freight's Info E-books
Guide To Avoid Unnecessary
Freight Charges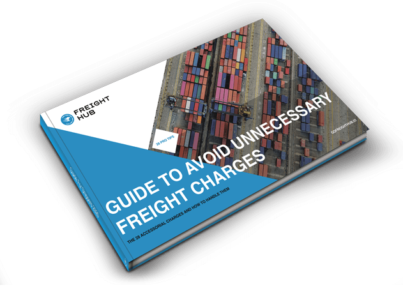 Includes 28 Pro-Tips to help you better anticipate, mitigate, manage, and in some cases prevent any unnecessary charges.
THE ULTIMATE GUIDE
TO FREIGHT SHIPPING THROUGH FLORIDA PORTS
When it comes to ocean freight shipping in Florida, there is a lot to know to ensure you follow the appropriate steps when shipping into and out of Florida Ports.