Logistics Backed with
Quality Control
Food and beverage businesses are always dependent on supply chain mechanisms. Whether you are running a small restaurant around the corner of the street or running a successful hotel hosting hundreds of guests at a time; Go Freight is here to assist you with its high-tech and detail-oriented logistic services, where fragile and perishable products are delivered to long-distances with sheer efficiency. We are expert at transporting food and beverage items of all kinds in our temperature-controlled modern trucks.
Get Started Today!
Start by requesting a freight quote or contact our
3PL experts to help you make the smartest decision.
Request Your Online Quote
We know how important it is for your business to provide your customers with fresh food and beverages. Our air conditioned and refrigerated ocean containers and trailers can keep food fresh by all measures. Our 3PL experts conduct proper visual inspections and quantitative checks to ensure that only the best products are delivered to your location. 
Collaborate with Go Freight for flawless food and beverage supply chain management services.
Food & Beverage Logistics Services

With Tech-Enabled 3PL Solutions
You can have more control over your freight with our advanced tracking systems and company own trucking and warehousing assets. Our 3PL company can guide you through the entire supply chain with exclusive technology available to our customers.
Our team of engineers created Go Truck Hub to provide our customers with an "Uber-Like" experience. Using Live GPS tracking, geofencing algorithms, automated updates, all on one online platform, professional company drivers and dispatchers to move your freight on time and secure.
Through booking and automation our cloud-based platform provides you with all the necessary data in one location for full domestic transparency.
Go Freight Tech-Enabled 3PL Solutions
Learn More with

Go Freight's Info E-books
Guide To Avoid Unnecessary
Freight Charges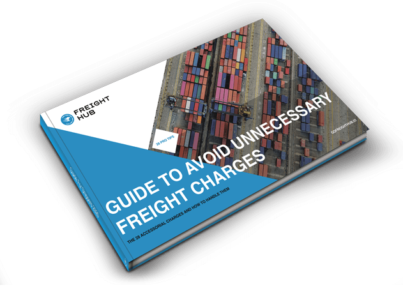 Includes 28 Pro-Tips to help you better anticipate, mitigate, manage, and in some cases prevent any unnecessary charges.
THE ULTIMATE GUIDE
TO FREIGHT SHIPPING THROUGH FLORIDA PORTS
When it comes to ocean freight shipping in Florida, there is a lot to know to ensure you follow the appropriate steps when shipping into and out of Florida Ports.