Professional Retail Supply Chain Management with Flexible Scheduling
Our 3PL experts are 24/7 ready to help you in maximizing your operational efficiency with their industry-standard retail logistics services. We work round the clock to meet the needs of our clients and businesses without any disruption. Our value-added retail services cover warehousing, online order tracking, processing time critical deliveries, safe transportation of retail goods, packing, and any other customized service that can facilitate you in the retail supply chain. 
Let us know what schedule suits you the best. Our 24/7 supply chain mechanism will cover your time constraint with no delay.
Get Started Today!
Start by requesting a freight quote or contact our
3PL experts to help you make the smartest decision.
Request Your Online Quote
For Retail Logistics
Running a retail outlet demands a seamless retail logistics mechanism where you are supplied with your required retail goods and items in accordance with your schedule. Go Freight covers everything from value-added transportation, fulfillment to safe warehousing services. We have a wide range of transportation vehicles that can transport fragile goods to even the remotest locations within our route map.
Retail Logistic Services

With Tech-Enabled 3PL Solutions
Go Freight has over a decade of experience in handling all types of duty free cargo, and managing major Retail Accounts. 3PL experts take the time to work with each customer on an individual basis catering to their unique FTZ needs.
With Go Freight's top of the line WMS, you can manage all of your bonded/foreign trade zone merchandise, along with all of your domestic merchandise, providing you with one singular platform for all inventory.
Go Freight regularly receives U.S. made tobacco and spirits within it's FTZ for the duty free, travel retail, and export markets.
Go Freight Tech-Enabled 3PL Solutions
Learn More with

Go Freight's Info E-books
Guide To Avoid Unnecessary
Freight Charges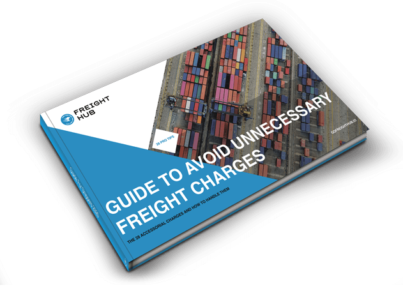 Includes 28 Pro-Tips to help you better anticipate, mitigate, manage, and in some cases prevent any unnecessary charges.
THE ULTIMATE GUIDE
TO FREIGHT SHIPPING THROUGH FLORIDA PORTS
When it comes to ocean freight shipping in Florida, there is a lot to know to ensure you follow the appropriate steps when shipping into and out of Florida Ports.