WHO WE ARE. WHAT WE DO. 
GO FREIGHT.
As a result of an ever-changing global logistics market, Go Freight strives to re-invent how a successful 3PL provider operates. Since 2004, the team have isolated a number of key pitfalls and market niches in the logistics marketplace and have utilized proprietary technology to provide on-demand, cost-effective and eco-friendly solutions.
As one of the fastest growing companies in the United States
Go Freight

 continues to provide the best in:
Nationwide Full Truckload (FTL)
Less than Truckload (LTL)
E-Commerce
Container Drayage
Public Warehousing
Contract Distribution
Bonded Warehousing
Customs Brokerage
Cargo Screening
Vehicle Loading
Dangerous Goods
Temperature Controlled Storage
Container Freight Station
IBEC
CFS
Crating and Packaging Solutions
As a technology-enabled 3PL, we pride ourselves on disrupting the ever changing logistics market with tools and solutions that meet our customers needs as well as make our employees more efficient. Through our on-demand proprietary technology, Go Freight offers cost-effective & eco-friendly solutions; we extend these savings directly to our clients. As the best 3PL company in South Florida, we value utilize both quality team members and technology.
Our on-demand technological solutions include: GoHazHub (via Go Hazmat), Go Truck Hub, Logistico, Magaya, RMIS, Macropoint, Mcleod TMS, Teletrac, Carrier Rate.
These digital solutions integrate with our daily operations to provide ease of use, real-time responses, transparency and a central location to manage or track current items or projects. Experience the difference with a premiere 3PL provider, contact Go Freight today.
Follow us on social media to watch our growth or contact us today to get started with a total 3PL provider.
Follow us on social media to watch our growth or contact us today to get started with a total 3PL provider.
Learn More with

Go Freight's Info E-books
Guide To Avoid Unnecessary
Freight Charges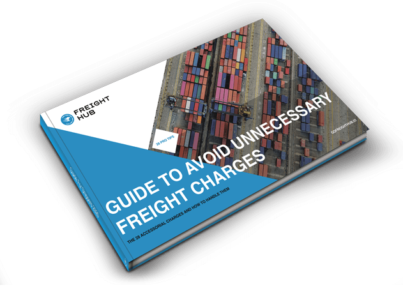 Includes 28 Pro-Tips to help you better anticipate, mitigate, manage, and in some cases prevent any unnecessary charges.
THE ULTIMATE GUIDE
TO FREIGHT SHIPPING THROUGH FLORIDA PORTS
When it comes to ocean freight shipping in Florida, there is a lot to know to ensure you follow the appropriate steps when shipping into and out of Florida Ports.