RELIABLE U.S. CUSTOMS CLEARANCE
U.S. Food and Drug Administration
We specialize in food and food-related products. We are also experienced in handling U.S. Food and Drug Administration matters.
Agriculture
We are experts in dealing with the specific requirements of the U.S. Dept. of Agriculture. We coordinate with USDA before the vessel arrives to determine if they wish to examine, need to fumigate or usually release each related shipment.
CAD/Clear at Discharge
With advanced notice, we can arrange for Customs clearance in Port of Miami and Port Everglades of discharged containers for their destinations throughout the entire country, including Phoenix, Dallas, Texas, New Mexico, Las Vegas, Salt Lake City, and Denver. On movement's further inland, this speeds up delivery because containers arrive at their rail destination already cleared, and ready for delivery.
Importer Security Filing
We can now file your required Importer Security Filing.
Specialized & Certified 3PL Solutions
We specialize in U.S custom clearance and type 21 bonded warehouse entries. We also provide informal inbonds such as IT, TE, or IE's. Our team is experienced in communicating with customs agencies.
Go Freight's

Main Service Ports:
5201 Port of Miami
5203 Port Everglades
5206 Miami International Airport
A Customs Bonded Warehouse is a building or secure areas in which dutiable goods may be stored, manipulated, or undergo manufacturing operations without payment or duty. Upon entry of goods into the warehouse, the importer and warehouse proprietor incur liability under a bond.
Our In-House Bonded Truckers and CFS Warehouse are less than two miles from the Miami-International Airport., and less than 15 miles from the local seaports in Dade and Broward!
Learn More with

Go Freight's Info E-books
Guide To Avoid Unnecessary
Freight Charges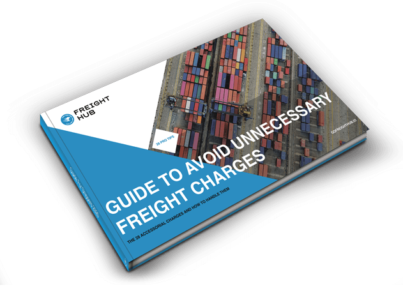 Includes 28 Pro-Tips to help you better anticipate, mitigate, manage, and in some cases prevent any unnecessary charges.
THE ULTIMATE GUIDE
TO FREIGHT SHIPPING THROUGH FLORIDA PORTS
When it comes to ocean freight shipping in Florida, there is a lot to know to ensure you follow the appropriate steps when shipping into and out of Florida Ports.