NATIONWIDE 3PL
TRANSPORTATION SERVICES WITH GO FREIGHT
Dependable Coast-To-Coast Logistics
FULL-SERVICE FREIGHT PROVIDER
Go Freight
Your Third-Party Logistics Partner
Go Freight is the leading third-party logistics and transportation provider offering services all across the U.S.
We have fully functional warehouses all across the country to make our shipment process free from all kinds of unnecessary delays. Our temperature controlled and specialized equipment in our warehouses keep your fragile goods safe from damages. We have the mechanism to address your daily shipping needs with optimum efficiency at competitive pricing.
VALUE-ADDED NETWORKS
With hyper-focused regulations, protocols, training, and equipment, Go Freight brings into service Go Warehouse and Go Hazmat to ensure 100% compliant and secure value-added resources.
Go Warehouse provides a number of 24/7 secure 3PL warehousing and public storage sites, with each facility offering flexible floor and rack space. Go Hazmat offers both online and on-site 3PL hazmat services, such as but not limited to federal/state required training, operational compliance, cargo packaging, labeling, storage, and transportation.
Do you have specific OSHA or IATA question? Not sure what type of packaging to use for car batteries? Maybe you have a chemical emergency and you need a professional to arrive on-site? Our certified hazmat team will be happy to alleviate and eliminate your hazmat-related concerns.
The Best Routes and Transportation Modes
Stressing about the shipment should not be your concern if you have opted for the nationwide transportation services of Go Freight. It does not matter which industry you belong to; we have the technologies to deliver fragile goods, pharmaceuticals, medical equipment, agricultural products, and a wide range of other products to your desired location in no time. It's time to optimize your supply chain management by partnering with us.
Does your team require 3PL training or specific service compliance? With digital and physical resources available, our employees can guide you into becoming a logistics guru. Maybe you have an emergency and require a professional to arrive on-site to help? We provide 3PL specific consultations, helping manage costs for operators.
Reduce the cargo handling aspect minimizing time and costs for all your goods transportation with our railroad intermodal network. With modular systems and strategic relationships in place, we can help speed up your shipments while maintaining normal rates. Our evolving technology allows us to provide innovative approaches in this 3PL sub-sector.
Go Freight serves all clients in North America, South America, Latin America, and the Caribbean Islands; with a comprehensive set of services that reach wide ranges, our employees can help you with your cargo needs on a global scale. Educate yourself on both the domestic and international 3PL markets through our blog, or contact us to learn more about our 3PL services.
Learn More with

Go Freight's Info E-books
Guide To Avoid Unnecessary
Freight Charges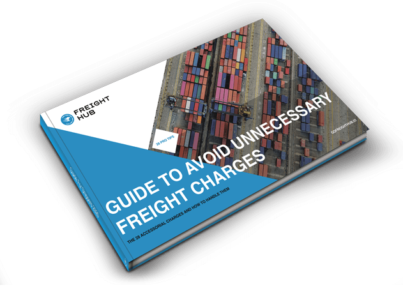 Includes 28 Pro-Tips to help you better anticipate, mitigate, manage, and in some cases prevent any unnecessary charges.
THE ULTIMATE GUIDE
TO FREIGHT SHIPPING THROUGH FLORIDA PORTS
When it comes to ocean freight shipping in Florida, there is a lot to know to ensure you follow the appropriate steps when shipping into and out of Florida Ports.