Tech-Based

Local and Nationwide Expedited Freight Services
Do you have any emergency shipment that needs to be delivered quickly to your customers or to another business? Acquire expedited freight services of Go Freight to get comprehensive ground shipping services all across Florida and its surrounding states.
We are experts at dealing with time-sensitive deliveries with the assurance of keeping your products safe from start to finish. Get a quote today!
Prompt 
Expedited Freight

Services

We have expedited straight truck, expedited cargo van, and sprinter van to deliver your goods of all sizes and weight. We have a widespread network of warehouses all across Florida to expedite our shipping process. Our professionals manage all the logistics operations in the warehouse and conduct thorough inspections of the freight upon arrival of the products as well as before delivery.

Stay in touch with us to keep yourself updated with your shipment status. We promise to spare you from the worries of making immediate deliveries with our expedited freight services.
Does your team require 3PL training or specific service compliance? With digital and physical resources available, our employees can guide you into becoming a logistics guru. Maybe you have an emergency and require a professional to arrive on-site to help? We provide 3PL specific consultations, helping manage costs for operators.
Reduce the cargo handling aspect minimizing time and costs for all your goods transportation with our railroad intermodal network. With modular systems and strategic relationships in place, we can help speed up your shipments while maintaining normal rates. Our evolving technology allows us to provide innovative approaches in this 3PL sub-sector.
Go Freight serves all clients in North America, South America, Latin America, and the Caribbean Islands; with a comprehensive set of services that reach wide ranges, our employees can help you with your cargo needs on a global scale. Educate yourself on both the domestic and international 3PL markets through our blog, or contact us to learn more about our 3PL services.
Learn More with

Go Freight's Info E-books
Guide To Avoid Unnecessary
Freight Charges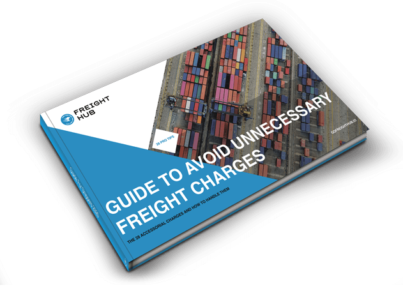 Includes 28 Pro-Tips to help you better anticipate, mitigate, manage, and in some cases prevent any unnecessary charges.
THE ULTIMATE GUIDE
TO FREIGHT SHIPPING THROUGH FLORIDA PORTS
When it comes to ocean freight shipping in Florida, there is a lot to know to ensure you follow the appropriate steps when shipping into and out of Florida Ports.