Tech-Enabled

E-Commerce Solutions
Are you running an e-commerce store and looking for a reliable e-commerce fulfillment company to assist you in the smooth operations of your supply chain management?
Go Freight is the leading e-commerce fulfillment company covering all the ins and outs of your product storage and delivery mechanism. We are not your ordinary 3PL. Our attention to the fine details of covering fulfillment needs for e-commerce retailers is what makes us the prime choice for businesses.
Full integration with existing online shopping platforms
24/7 Live video feed of warehouse
Domestic and international shipping and tracking
Reverse logistics (return shipping)
Outstanding customer service
Digital and asset-based resources
Real-Time

Customer Support
Being an e-commerce business owner demands a lot of attention and responsibility. We minimize the effort of business owners by providing them with immediate access to their inventory anytime they want. From the arrival of your products from the manufacturer to the delivery of your product to your customers, you can acquire updates from our customer support team anytime. Our fulfillment services are free from all kinds of unnecessary delays. Contact us now and partner with Go Freight for e-commerce fulfillment.
Go Sunship, a Miami based E-Commerce Logistics company, offer end-to-end fulfillment solutions for Amazon FBA, Subscription Boxes, Retail, and Multi-Channel E-Commerce shops. From the time your customer fills their cart to the delivery at their residence, as a Go Sunship client you will be able to track it all.
Go Sunship customers will be able to create a personalized profile and get exclusive features, promotions, and services from the Go Sunship team. Communicate in real-time with your account manager just by selecting the account manager tab located under the member's menu and sending them a message through our exclusive member messenger system.
Responsive and on-demand service goes hand-in-hand with our proprietary software, combining the best parts of the human element with innovative technology.
When you fulfill with Go Sunship, you're not just getting access to warehouses, with over 160,000 sq. ft. of space, that is minutes from Miami International Airport. You're essentially gaining a new business partner- a whole team of dedicated employees committed to strategizing the most efficient E-Commerce Fulfillment Solution for you!
We have multiple technologies that give every client complete visibility from integrating with your existing online store to tracking shipments on a live map, and even sourcing the most competitive shipping rates for every order.
Learn More with

Go Freight's Info E-books
Guide To Avoid Unnecessary
Freight Charges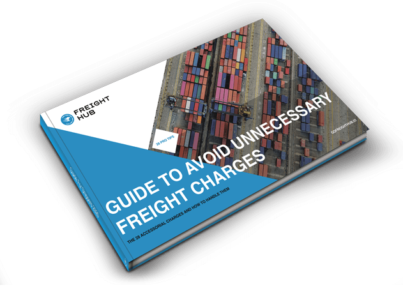 Includes 28 Pro-Tips to help you better anticipate, mitigate, manage, and in some cases prevent any unnecessary charges.
THE ULTIMATE GUIDE
TO FREIGHT SHIPPING THROUGH FLORIDA PORTS
When it comes to ocean freight shipping in Florida, there is a lot to know to ensure you follow the appropriate steps when shipping into and out of Florida Ports.