Certified Nationwide Refrigerated Trucking Services
We can consolidate shipments into full truckloads, allowing us to provide further logical savings. Our independently certified team are able to assist you throughout the entire process. Looking to ship perishable goods, frozen food, pharmaceuticals, floral, or anything requiring unique temperature controlled solutions? Contact us today!
Reefer Shipments

for your Business

Each of our refrigerated units are inspected routinely to ensure the best solution for your perishable cargo
24/7 Personal Commitment
Global Visibility through our WMS System
Single point of Contact for Numerous 3PL Services
All In-House Services for Full Truckload & LTL Shipments
Servicing the U.S. with Temperature Controlled FTL & LTL
A Customs Bonded Warehouse is a building or secure areas in which dutiable goods may be stored, manipulated, or undergo manufacturing operations without payment or duty. Upon entry of goods into the warehouse, the importer and warehouse proprietor incur liability under a bond.
Our In-House Bonded Truckers and CFS Warehouse are less than two miles from the Miami-International Airport., and less than 15 miles from the local seaports in Dade and Broward!
Learn More with

Go Freight's Info E-books
Guide To Avoid Unnecessary
Freight Charges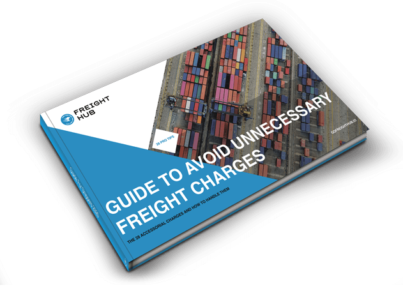 Includes 28 Pro-Tips to help you better anticipate, mitigate, manage, and in some cases prevent any unnecessary charges.
THE ULTIMATE GUIDE
TO FREIGHT SHIPPING THROUGH FLORIDA PORTS
When it comes to ocean freight shipping in Florida, there is a lot to know to ensure you follow the appropriate steps when shipping into and out of Florida Ports.