FLEXIBLE

TRANSLOADING SERVICES
Transloading Services

in Miami, FL

Direct shipping is a simple process. But the shipping process becomes a bit complex when your shipment needs to be transported to another medium of transportation.

Go Freight offers industry-standard transloading services where we use our extensive network of professionals, drivers, freight carriers, and other workforce to ensure timely and safe delivery of your shipment to your defined location. Opting for transloading services can bring your business a wide range of benefits.
Reduced Inventory. Scalability. Versatility.
We help businesses in saving a lot of time and money through our transloading mechanism. You don't have to pay for unnecessary storage services if you have Go Freight handling your freight movement. We are expert at regulating all the incoming and outgoing shipments to the United States. Contact us now to discuss your needs with our team. We will come up with the best transloading solutions for your business.
A Customs Bonded Warehouse is a building or secure areas in which dutiable goods may be stored, manipulated, or undergo manufacturing operations without payment or duty. Upon entry of goods into the warehouse, the importer and warehouse proprietor incur liability under a bond.
Our In-House Bonded Truckers and CFS Warehouse are less than two miles from the Miami-International Airport., and less than 15 miles from the local seaports in Dade and Broward!
Learn More with

Go Freight's Info E-books
Guide To Avoid Unnecessary
Freight Charges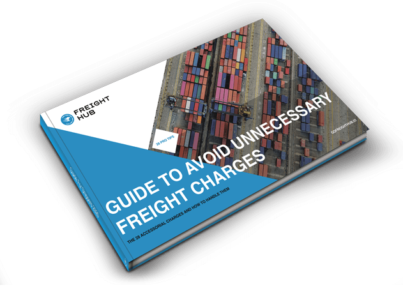 Includes 28 Pro-Tips to help you better anticipate, mitigate, manage, and in some cases prevent any unnecessary charges.
THE ULTIMATE GUIDE
TO FREIGHT SHIPPING THROUGH FLORIDA PORTS
When it comes to ocean freight shipping in Florida, there is a lot to know to ensure you follow the appropriate steps when shipping into and out of Florida Ports.