TECH-ENABLED
3PL Warehousing Services with
Go Freight
Go Freight offers a complete coverage for your warehousing needs. We have spacious warehouses, along with a proactive warehouse management staff, to store and supervise your goods. It does not matter whether you are running an e-commerce store, B2C and B2B delivery business or any other delivery business; we have the mechanism to cover your warehousing needs with sheer professionalism.
Cross Over

 Services for Further ROI
Secure Storage

in Miami, FL

We understand how critical the security of your goods is for your business. We offer 24/7 real-time reporting to our customers to ensure that they are fully aware of their goods stored and managed in our warehouses. Why settle for ordinary warehousing companies when you have Go Freight offering multi-channel integrated fulfillment solutions with the assurance of quality services?

We keep adding innovation to our fulfillment process to build stronger brand loyalty and increased customer lifetime value. Contact us to discuss your warehousing needs with our team.
Using Magaya, an advanced warehouse management system, our clients have control of their inventory levels and location.
Our WMS is fully customizable and comes with a free installation set at your preference.
We efficiently locate and update item status.
Giving visibility and transparency to our clients.
Assigned Locations
Uploaded SKUs
Part Numbers
Managing Queue & Searches
Lot Tracking
Bar Coding
Geo-Fencing
IoT Enhanced Devices
Learn More with

Go Freight's Info E-books
Guide To Avoid Unnecessary
Freight Charges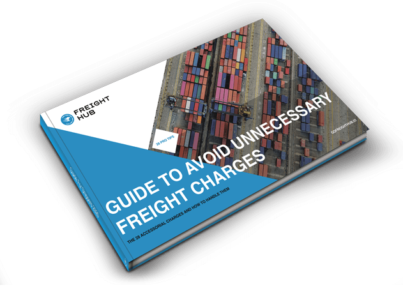 Includes 28 Pro-Tips to help you better anticipate, mitigate, manage, and in some cases prevent any unnecessary charges.
THE ULTIMATE GUIDE
TO FREIGHT SHIPPING THROUGH FLORIDA PORTS
When it comes to ocean freight shipping in Florida, there is a lot to know to ensure you follow the appropriate steps when shipping into and out of Florida Ports.