Cloud-Based

Inventory Management System Solutions
Go Freight fully understands that your critical business decisions are dependent on your current inventory status and product availability. An accurate provision of inventory information is necessary to ensure optimal supply chain management operations for your business.
We have an experienced workforce and automated technologies to manage your inventory 24/7 and provide you with a transparent inventory information anytime you demand.
Security & Accuracy Assured
Why opt for ordinary inventory management services when you have spent a lot of time and money on hiring a workforce to supervise all the ins and outs of inventory? We maintain a proper record of your inventory items and their status. We are always available to handle your bulk order deliveries. From your incoming products to outgoing deliverables, our professionals supervise your products with thorough inventory audit, count, and verification. Let our team manage your inventory to make your supply chain mechanism more efficient.
Using Magaya, an advanced warehouse management system, our clients have control of their inventory levels and location.
Our WMS is fully customizable and comes with a free installation set at your preference.
We efficiently locate and update item status.
Giving visibility and transparency to our clients.
Assigned Locations
Uploaded SKUs
Part Numbers
Managing Queue & Searches
Lot Tracking
Bar Coding
Geo-Fencing
IoT Enhanced Devices
Learn More with

Go Freight's Info E-books
Guide To Avoid Unnecessary
Freight Charges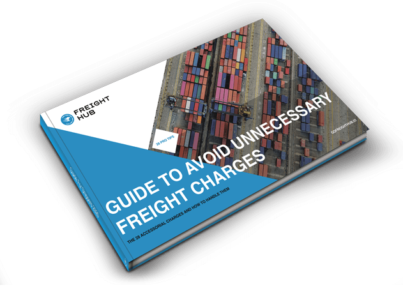 Includes 28 Pro-Tips to help you better anticipate, mitigate, manage, and in some cases prevent any unnecessary charges.
THE ULTIMATE GUIDE
TO FREIGHT SHIPPING THROUGH FLORIDA PORTS
When it comes to ocean freight shipping in Florida, there is a lot to know to ensure you follow the appropriate steps when shipping into and out of Florida Ports.