Handling full truckload shipping services is never easy. You need the assistance of a reliable shipping company that can make your shipping process hassle-free and less stressful. Go Freight adopts industry-leading technology to manage your entire full truckload shipping cycle with optimum efficiency. You don't have to worry about the safety of your products and fragile items. We have highly secure trucks that are temperature-controlled and damage-free.
On-Time Delivery

with Safety Assurance

We are in collaboration with the best carriers in the market. It does not matter what kind of products you are delivering; we are always up to the task of making your deliveries successful within our defined timeline. Our fully responsive customer support team is 24/7 available to provide you with real-time updates about your shipment. You can track your order anytime.

Collaborate with Go Freight for highly efficient full truckload shipping services.
Does your team require 3PL training or specific service compliance? With digital and physical resources available, our employees can guide you into becoming a logistics guru. Maybe you have an emergency and require a professional to arrive on-site to help? We provide 3PL specific consultations, helping manage costs for operators.
Reduce the cargo handling aspect minimizing time and costs for all your goods transportation with our railroad intermodal network. With modular systems and strategic relationships in place, we can help speed up your shipments while maintaining normal rates. Our evolving technology allows us to provide innovative approaches in this 3PL sub-sector.
Go Freight serves all clients in North America, South America, Latin America, and the Caribbean Islands; with a comprehensive set of services that reach wide ranges, our employees can help you with your cargo needs on a global scale. Educate yourself on both the domestic and international 3PL markets through our blog, or contact us to learn more about our 3PL services.
Go Freight

 Advantages:
Reduced cost per unit
Calculated/Shortened transit times
Case-study proven metrics
Dedicated shipping and storage capacities
Legal cargo insurance
Thousands of 3PL network carriers
Rail or rubber tire options
Account manager
Learn More with

Go Freight's Info E-books
Guide To Avoid Unnecessary
Freight Charges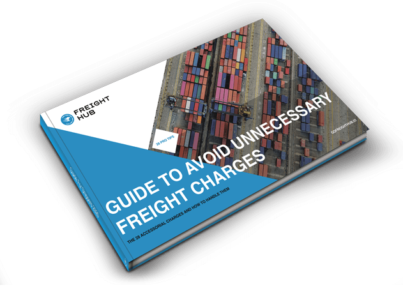 Includes 28 Pro-Tips to help you better anticipate, mitigate, manage, and in some cases prevent any unnecessary charges.
THE ULTIMATE GUIDE
TO FREIGHT SHIPPING THROUGH FLORIDA PORTS
When it comes to ocean freight shipping in Florida, there is a lot to know to ensure you follow the appropriate steps when shipping into and out of Florida Ports.