ALL-IN-ONE VALUE ADDED SERVICES
Are you looking for reliable value-added services which reduce your operational costs and make your marketing easier? Go Freight is at your service to offer you service beyond normal transportation and warehousing. Get in touch with us for value-added services where our 3PL experts are always ready to cover an extra mile to achieve your optimum satisfaction. 
By incorporating our proprietary software and knowledge of freight logistics, Go Freight is able to provide on-demand value-added services and cross-tie them with our transparent transportation and warehousing services.
We provide in-house crating, dry ice, reverse logistics, dangerous goods compliance, U.S Customs Entries and Informals, Payment Processing Solutions and much more! We tie in these services to provide our customers with the ease of working with a single operator- from start to finish.
Learn More with

Go Freight's Info E-books
Guide To Avoid Unnecessary
Freight Charges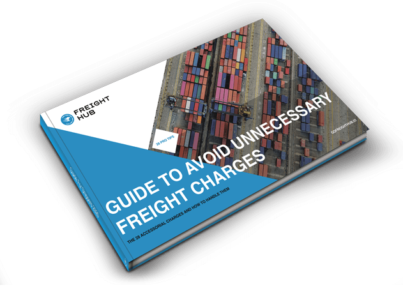 Includes 28 Pro-Tips to help you better anticipate, mitigate, manage, and in some cases prevent any unnecessary charges.
THE ULTIMATE GUIDE
TO FREIGHT SHIPPING THROUGH FLORIDA PORTS
When it comes to ocean freight shipping in Florida, there is a lot to know to ensure you follow the appropriate steps when shipping into and out of Florida Ports.